Welcome back to Crossdresser's Cafe.
Have you seen it yet?
The other day, the popular Youtuber "Connor" from the UK with 1.91 million subscribers and the talent "Kaho Shibuya" introduced us to his newtype!
(* Number of registrants as of 2021/2/19)
Youtube channel for "Connor"&"Kaho Shibuya" ↓
Conner CDawgVA –YouTube
https://www.youtube.com/c/CDawgVA
澁谷果歩おもちゃん -Omochan — YouTube
https://www.youtube.com/c/omochan/featured
This is the introduction video released the other day ↓
I Tried Joining Japan's Cross Dressing Café –YouTube
https://www.youtube.com/watch?v=ZxKqoIOiW7s&t=50s
Contents,
1. Introduction of the store manager
2. About Newtype
3. Connor's maid experience
4. Darts showdown
With such a flow, we will proceed at a good tempo while sandwiching the intresting points.
You can see the charms of Shino, Riri, and Ruka who appeared in the video.
It was very easy to see and interesting !!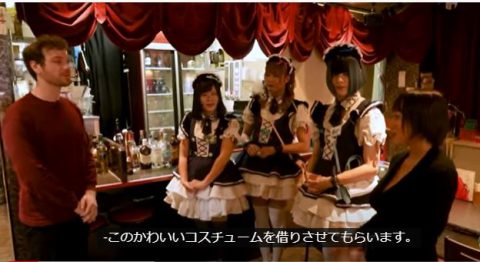 ・ From the left, Mr.Connor / Shino / Riri / Ruka / Ms.Kaho Shibuya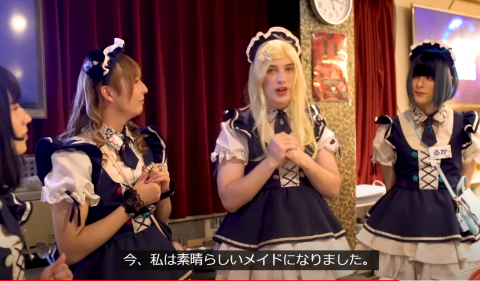 ・ With the cooperation of Ms.Kaho Shibuya, Mr.Connor also became a maid 🥰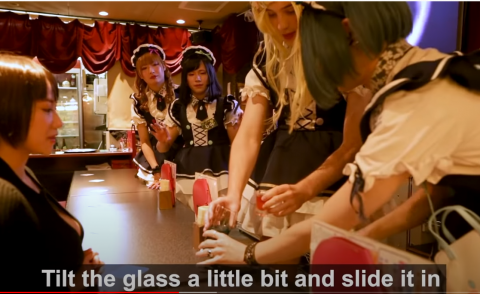 ・ Ruka who teaches colony drop carefully 🐬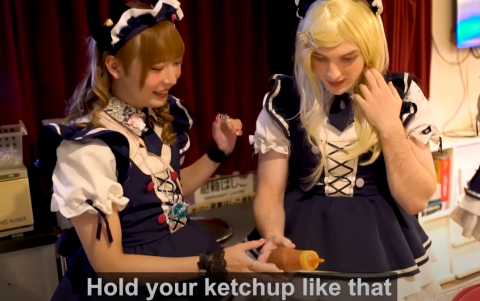 ・ Riri who draws omelet rice art together 🐻
The contents are full of highlights even for those who see it for the first time!
I like his shaving scene😆
Thank you very much for Ms.Kaho Shibuya and Mr.Connor.
Written by Toka@NEWTYPE